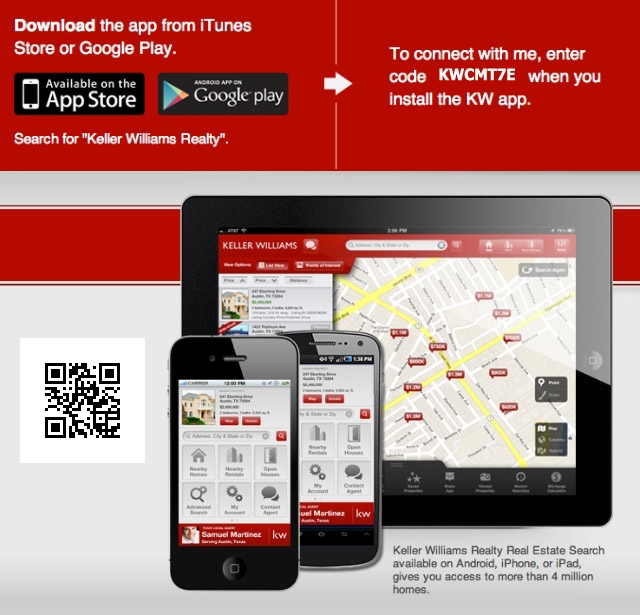 Welcome to the best resource for searching for homes, provided by Jeannie Ralph, Keller Williams Realty
A home is not a home because of its room dimensions or the color of the walls. It is about how you feel when you walk through the front door. And the way you can instantly envision your life unfolding there.
This is about more than real estate. It is about your life and your dreams. If you can dream it, I can find it ~Bastrop County is fast approaching the place to be in Texas! We are just a stone's throw away from Austin with the live music and great shopping, yet Bastrop County which includes Bastrop, Elgin , Smithville, and Cedar Creek, still offers that Small Town Feel. We offer luxury homes in estate neighborhoods, historical downtown homes, or acreage in our beautiful country landscape ~ again if you can dream it ~ I can find it !
Different by design
Keller Williams Realty takes a different approach to real estate, one that is built on personal touches, win-win deals and positive results.

Jeannie Ralph utilizes the latest technologies, market research and business strategies to exceed your expectations. More importantly, we listen and that means we find solutions that are tailored to you.
INTEGRITY~ The Best way to predict a person's future behavior is to look at their past behavior
KNOWLEDGE~ Having over 10 years experience in Real Estate in my own developments, marketing and sales.
TRUST ~ Once I earn your trust as your Real Estate Agent, rest assured it will never be broken.
How we can help
Thanks for starting your real estate search with us. This website is full of information for you whether you are looking to buy or sell. INTEGRITY/KNOWLEDGE/TRUST ~ THREE OF THE MOST IMPORTANT VIRTUES OF A REAL ESTATE AGENT.
After you have had the chance to review this information, contact me so we can tell you more about how we can help.
Thank you in advance for your businss or referrals ~